Blue & White Chinoiserie
Pair the timeless appeal of Chinoiserie chic with classic blue-and-white hues and the mix is absolutely marvelous… And Madcap, naturally! Bring the adventure home.
Madcap Vintage Flea
The Madcap Flea is a monthly, ever-changing assortment of glorious vintage finds unearthed by the Madcap Cottage gents upon their far-flung travels and then trotted home. Armchairs! Benches! Etageres! Accessories! And so much more…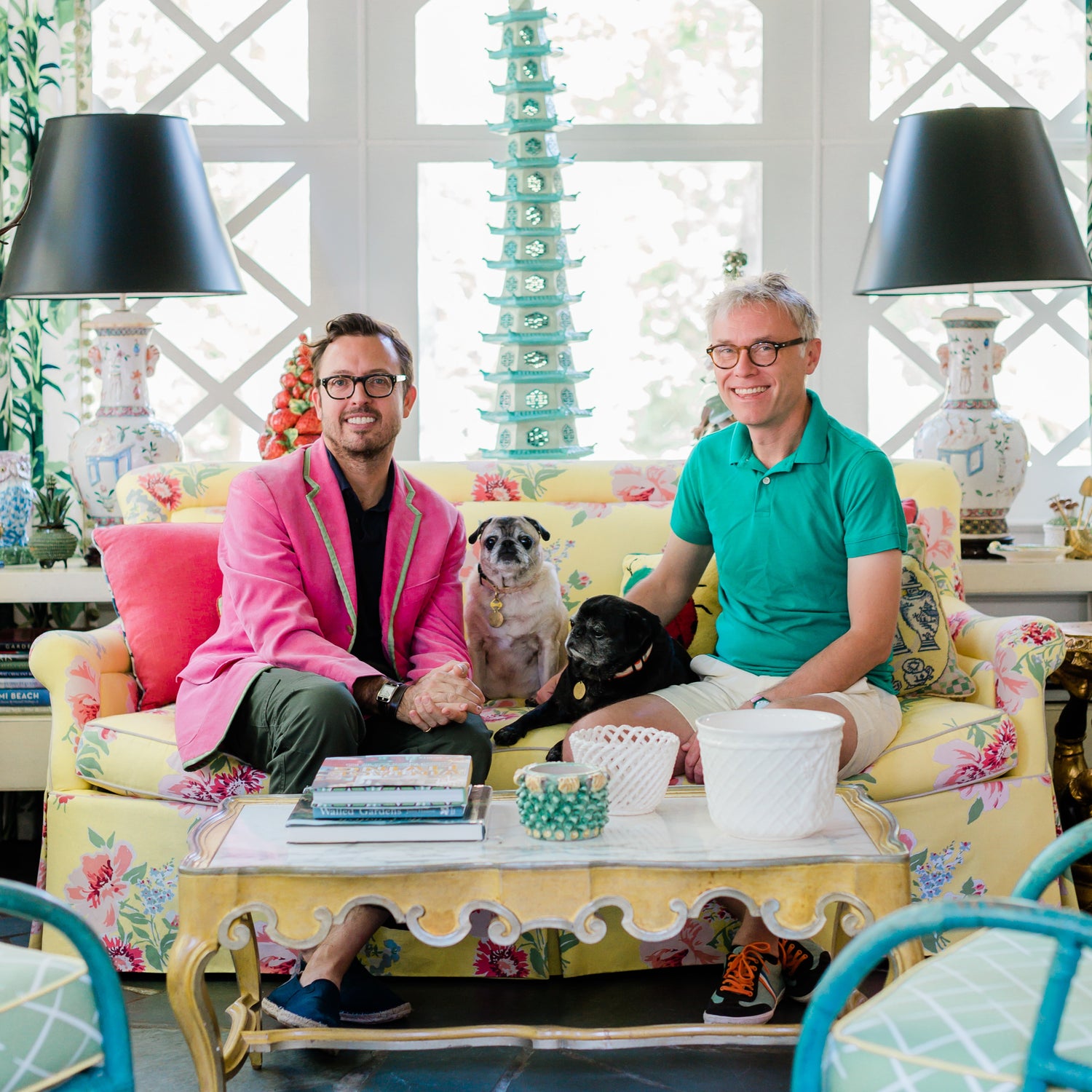 Meet the Madcaps
Say hello to Jason Oliver Nixon and John Loecke, the Co-Founders of Madcap Cottage, and their posse of pound-rescue pups including Cecil and Weenie, pictured (George and Amy Petunia decided to nap). Say the MC gents, "We create interiors and products that are timeless, fresh, and fun and all based upon our original sketches. Celebrate prints and patterns. After all, no one remembers a beige room."